Hardware Considerations
Choosing a Barcode Printer

A barcode printer is an integral piece of hardware to help organize locations, equipment, employees, and most importantly to catalog contents during the packout process, facilitating inventory control all the way through to packback. For Pack-out Labels, any Laser Printer using Avery 8160 Labels or any Continuous Roll Label Printer will work. If a laser printer is used for Pack-Out Labels, a brother wireless label printer for Pack-Back Labels is highly recommended, as the need to print on demand labels would be essential during production.
If you are looking for the original production barcode printer used by iCAT clients, it is the Wasp WPL-305. This label printer is supported by iCAT with settings, drivers, and instructions. Please Note: This printer is great for both pack-out and pack-back labels, however it can not be used with mobile devices.
Labels that are at least 2.25″ by 1.25″ at a minimum are required for any continuous roll label printer.
Ensure you have the right printer ink type for the label you purchase.
Tablets and PC's

iCAT is a cloud product which means it can be accessed on mobile devices (iPad, Galaxy Tablet, Surface) or any computer with internet access.  Laptops are recommended.
Packout Devices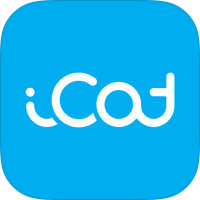 The iCat Inventory (Contractor Edition) app is available on iTunes App Store. The app requires the use of Apple Mobile devices with iOS11 or higher (e.g. iPhone 5S or newer, iPad mini 2 or newer, iPad Air or newer, iPad 5th-gen or newer, All iPad Pros, and latest 6th-gen iPod Touch). Some AR (Augmented Reality) features are available only on iOS devices with A9 or newer CPU chip. The iCat Inventory app might run on some older unsupported devices but it's highly recommended to use devices with iOS11 or higher.
Handheld Barcode Scanners

For basic warehousing and cleaning operations, iCat recommends using the contractor edition of the iCat Inventory app on your compatible iPhone, iPad, or iPod. The app based Production View contains smart scanning technology designed to make the basics of warehouse transfers and cleaning tasks a breeze.
If you still want to use a traditional handheld barcode scanner with a computer or laptop for classic production and tracking, iCAT recommends the following models:
Symbol wired barcode scanner model #LS2208 or latest replacement. Ensure that you purchase the model version that comes with a USB connection.
Wasp wireless barcode scanner model #WWS-800 or latest replacement. Ensure that you purchase the model version that comes with a USB connection.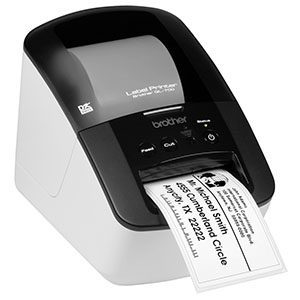 Brother Wifi Label Printer Which Works Specifically With The iCAT Mobile Production App
Note: This printer is intended to work with the Fast Packout Production App Only and not intended to be your primary label printer.
Recommended Printer ($99.99 – $159.99):Brother QL-810W
Recommended Labels ($17.99 to $29.99?):DK2205 2.4 in x 100 ft (62 mm x 30.4 m) Black/White Continuous Length Paper Tape.